Hello, everyone! Today I bring you a book tag I found when I was searching for good tags to post here. I am talking about
Doctor Who Book Tag
, which was created by Jamie from
BecomingBookish
! I decided to answer this tag because I love
Doctor Who
, even though I haven't watched the whole season 9 yet. Also, I have never watched Classic Who because it's not really available for me, which is a petty, but what can I do...
Anyway, let's do this!
The Classics: A classic book that still fits into YA literature.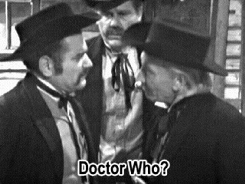 I'm currently reading
Little Women
, by Louisa May Alcott. It was published in two volumes and the first one was published in 1868 and the other one in 1869. I think it could fit quite well into YA literature!
Title plage of the first volume of Little Women.
The 9th Doctor:
A book you feel is very underrated.
I don't understand why he is so underrated. He is an amazing, sassy Doctor. I really loved him! But you know, it also saddens me that The Night Circus is underrated as well... It's a fantastic Fantasy book!
David Tennant (who played the 10th Doctor)
:
A book or series that was hard to say goodbye to when it ended.
I chose The Hunger Games for this because I feel like Suzanne Collins should write more books based on this distopic society that she created. I mean, I think she could amazing prequels, you know? So, yes, it's sad that it's only a trilogy.
Matt Smith (who played the 11th Doctor): A book that made you smile.
The Little Prince makes me smile because it's so good, so pure. It's full of beautiful life lessons and I think that everyone should read it.
Rose and Ten:
One of your ships that never sailed.
I don't think that has ever happened, honestly.
Weeping Angel:
A book that you blinked and it was over.
I remember when I first read Divergent I took, like, 3 days to read it. I'm a slow reader because I like to fully enjoy the book I'm reading, but I read Veronica Roth's book very quickly.
Daleks: A book that you want to exterminate.
I really don't like The Tiger's Curse, by Colleen Houck. It's poorly written and the characters are boring as hell and stupid.
Bowties are cool! (it's pretty much one of the 11th Doctor's catchphrases):

A bandwagon you jumped on early.
I have to mention Divergent again because I loved it before it became a big thing.
Run you clever boy, and remember...:

A book with an awesome plot twist that you didn't see coming.
I was shocked when I read the last chapter of Catching Fire. I didn't see that coming. It's not an awesome plot twist because it made me sad, but it still a brilliant one when we talk about plots.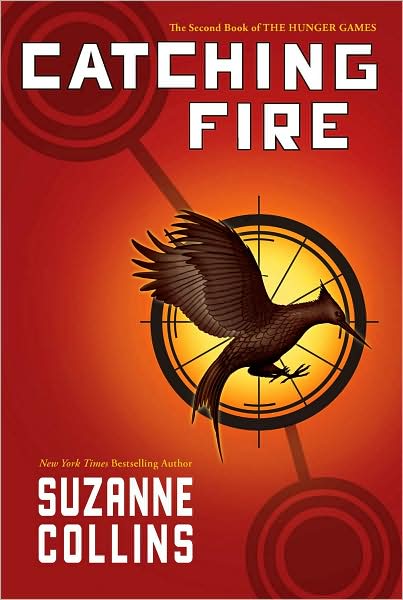 Raxacoricofallapatorius (something that the 9th Doctor once said):
A book with hard to pronounce names or titles.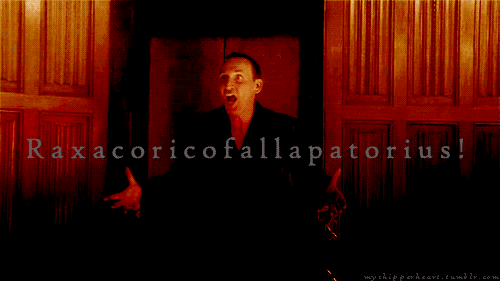 I have only read one Sarah J. Maas's book so far (A Court of Thorns and Roses) and I know she choosses very interestings names for her characters. But then, I can't pronounce them correctly!
The T.A.R.D.I.S (Time and Relative Dimension in Space): A book that took you back in time.
Pride & Prejudice by Jane Austen! What a phenomenal classic!!!
This tag has another prompt, which is "Every Doctor needs a companion" and in this one we have to tag people, but I'm not going to do it. But if you want to answer this, go ahead!
That's if for today, everyone! If you have never watched Doctor Who, you definitely should! It will make you cry sometimes, but it has some fun moments and it's an amazing Sci-F tv show!
See yaaaaa!